Regular price
$0.00
Sale price
$18.95
Unit price
per
Sale
Sold out
Berry, lemon, & dark chocolate
--
Tega & Tula Specialty Coffee Farm is named after the two nearby villages of Tega and Tula, found in theworeda, or district, of Gibo, in Keffa, Ethiopia. The farm is 500 hectares in size, with nearly 400 hectares planted in coffee, primarily Ethiopian varieties and cultivars that were released in the late 1970s (74110 and 74112, for example, are the "names" of two of these cultivars from 1978), as well as some wild coffee from the Keffa forests, as the farm is in the Keffa bio-reserve area.
The farm is certified organic and produces both Washed and Natural coffees, and it not only has a wonderful flavor profile but also full traceability down to the producer—and nowadays down to the "block," or subplot. Ahadu is an entrepreneur who was a founding member of the executive team at the Ethiopian Commodity Exchange, who left the ECX and decided to invest in a farm himself in order to produce entirely specialty coffee. He found the perfect spot in the famous Kaffa Zone, which is considered the absolute birthplace of Arabica coffee, and decided to start up an operation that aimed to preserve the natural beauty of the area, support the local community, and of course produce fantastic coffees.
Share
Coffee Care

To keep coffee fresh, store it in an airtight container at room temperature, away from light, heat, and moisture.
Coffee best by information

Whole Bean: Freshest before 30 days

Ground: Freshest before 10 days

Note that coffee does not expire, but quality degrades over time due to the releasing of gases
View full details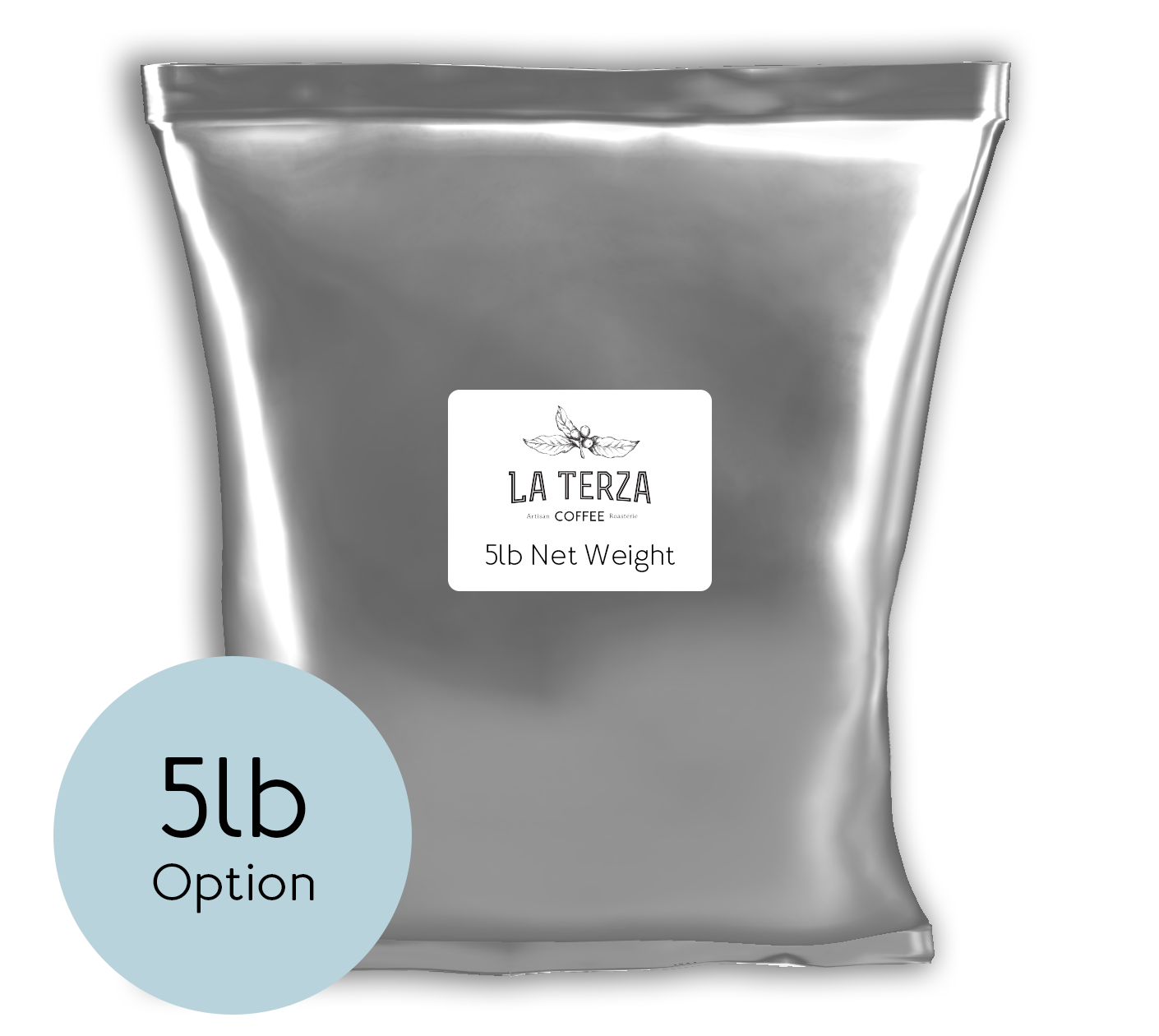 Light Body

Subtle and delicate flavor, less intensity, brighter acidity, and tea-like notes.

Medium Acidity

Balanced and pleasant acidity that is noticeable but not overwhelming. Notes of citrus, berries, and stone fruit.

Single Origin

Coffee beans sourced from a specific region or farm, with unique flavors and characteristics. Best enjoyed black.