Regular price
$0.00
Sale price
$16.95
Unit price
per
Sale
Sold out
Intense dark cocoa, mulled spice, & almond
--
Our most popular coffee! Perfect for making an artisan espresso right at home.
Intense dark cocoa, mulled spice and almond It offers a rich, complex flavor that is sure to delight espresso lovers. Enjoy a balanced, wildly aromatic blend you won't find anywhere else.
Share
Coffee Care

To keep coffee fresh, store it in an airtight container at room temperature, away from light, heat, and moisture.
Coffee best by information

Whole Bean: Freshest before 30 days

Ground: Freshest before 10 days

Note that coffee does not expire, but quality degrades over time due to the releasing of gases
View full details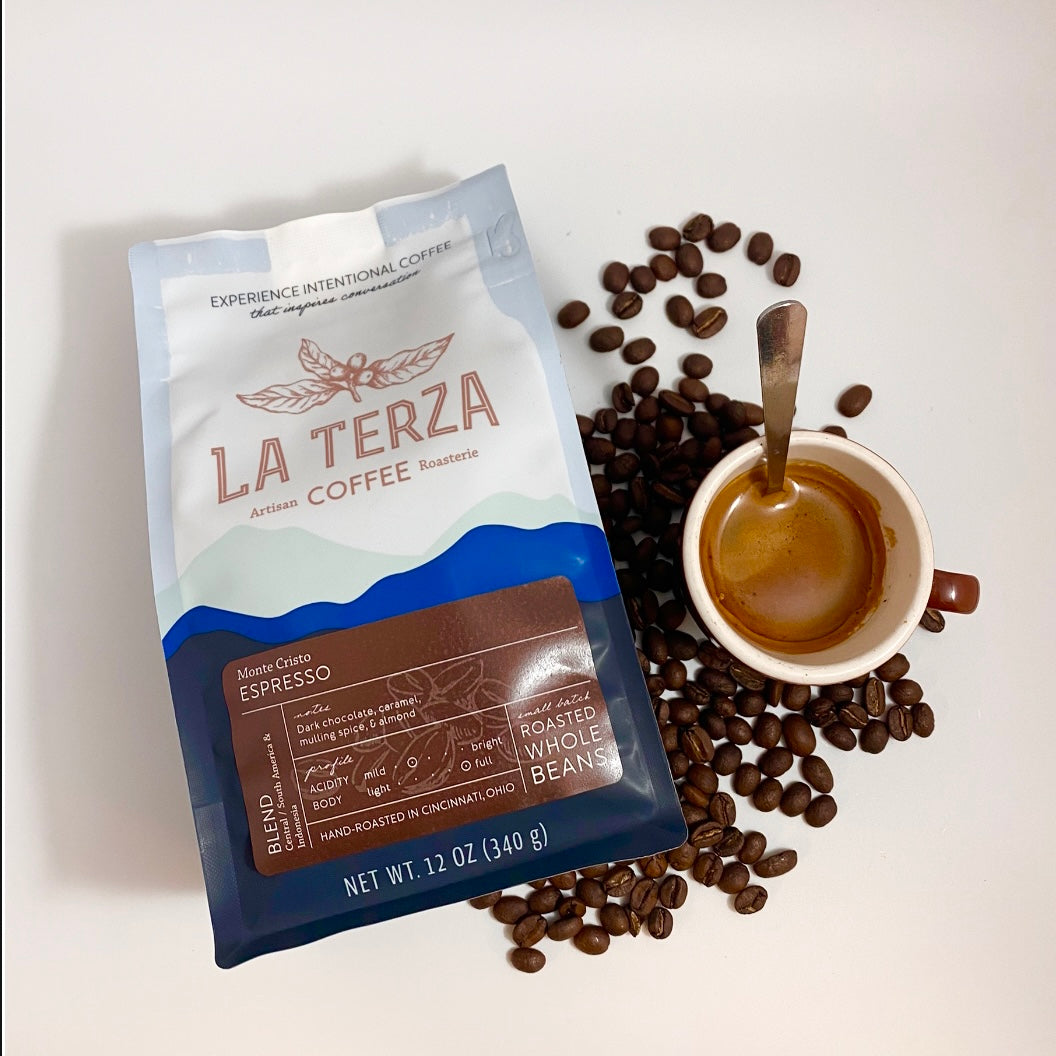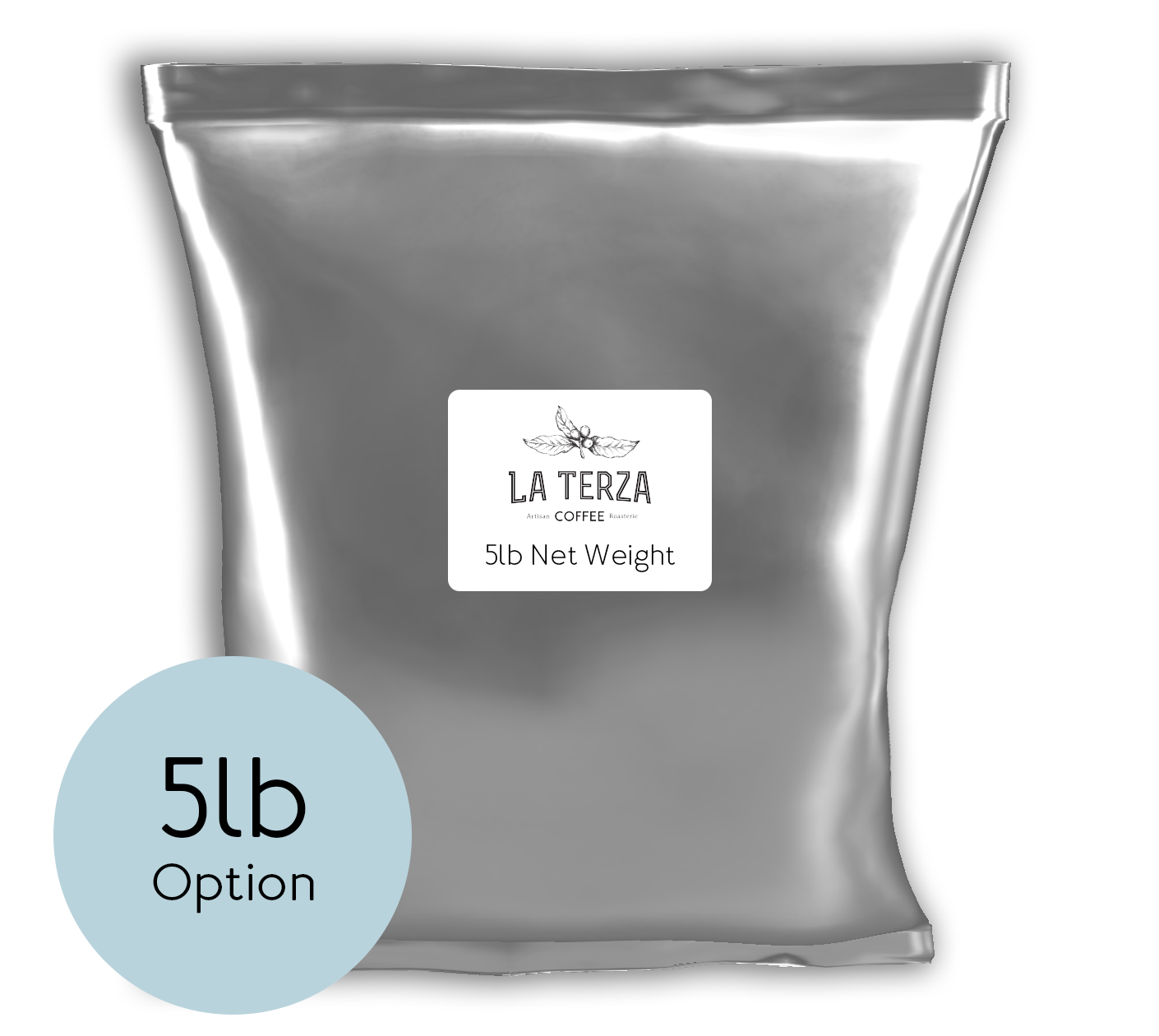 Full Body

Bold and intense flavor, heavier body, and syrupy texture, notes of dark chocolate, caramel, and smokiness

Mild Acidity

Smooth and well-rounded flavor, with subtle acidity that's not overpowering. Notes of chocolate, nuts, and caramel.

Blend

Combination of beans from multiple regions or farms, balancing flavors and achieving consistency. Often used for espresso and milk-based drinks.