About La Terza
La Terza Artisan Coffee Roasterie gives you a moment to remember how coffee connects us all. We source the best, most high quality beans from all over the world. Farm fresh and roasted in Cincinnati to perfection. Specialty coffee like you've never experienced before.
Who is Behind La Terza's Coffee?
There are so many hands that bring coffee to life - and each pair is important! At the plantation, people work and care for the soil, pick coffee cherries at just the right time, and put intentionality towards sorting out each and every bean for the different grades of coffee. Producing coffee is hard work, and that is why we spend so much time honing our craft - from finding the perfect roast profiles for each of our blends and single origins, to making sure coffee is delivered fresh… This attention to detail is driven by wanting to honor the work of all of the hands that came before us.

Connect on the Third Place Podcast
Why is Coffee so Important ?
One of our favorite parts about coffee is how it connects nearly every culture together! Coffee unites us… and it removes borders - both physically and emotionally. A single cup of coffee can represent over 100 hands - producers from multiple countries, importers, roasters, baristas, and you, embracing this cup in the palm of your hand. When you catch up with a dear friend, or are meeting someone for the very first time, a cup of coffee creates a space for this emotional connection. To drink a cup of coffee is to participate in the human collective experience, and THAT is beautiful and sacred.
Shop Ethical Coffee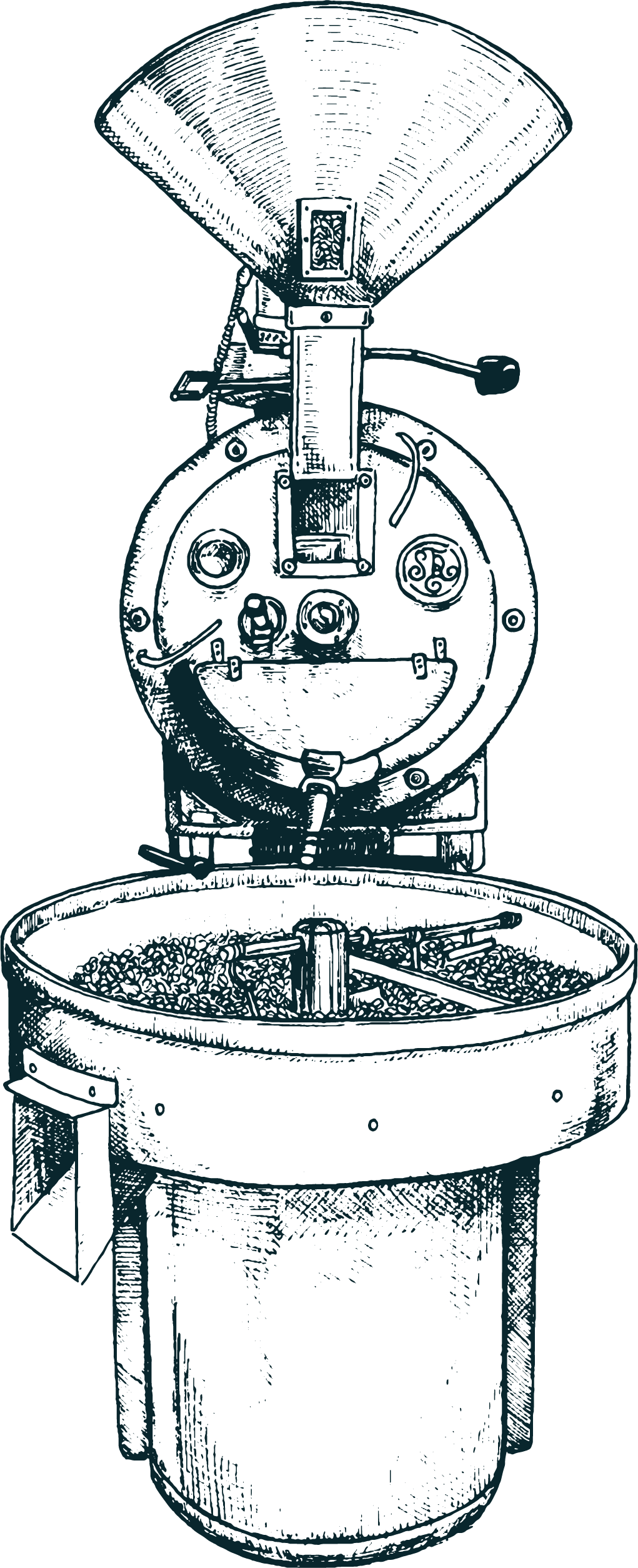 What Makes La Terza Special ?
We cherish our relationships with our farmers and importers. These connections help us to not only produce amazing coffee, but also ensures that living wages are paid throughout the supply chain. We truly try to embrace "the golden rule" when we think about where our coffee comes from. And, this extends to all people we serve! Thinking about our team, our customers, our communities, the environment, and even our competition… We strive to treat ALL others the way we want to be treated.
Grow at La Terza
"Why are you passionate about coffee?"
The first time I visited a coffee plantation, one of the most memorable moments was seeing the coffee sorted. Even with all of the best growing practices, a coffee tree still produces many different grades of coffee and requires someone to go through the beans selecting only the best to be sold as specialty coffee.

The woman I met sorting was in her 80's and I was struck by her huge smile and radiating joy. She loved her job! And knowing that we had a relationship with the producer, I know that she was being paid appropriately.

I left that moment with such renewed purpose about our passion for detail. I turned to walk away and said out loud, "ok, THAT'S why we work to find the perfect roast profiles of each of our coffees. THAT'S why we put so much energy into delivering our coffee within 48 hours of roasting. The work of this woman matters, and it's our job to honor her and her work in the way we roast our coffee.